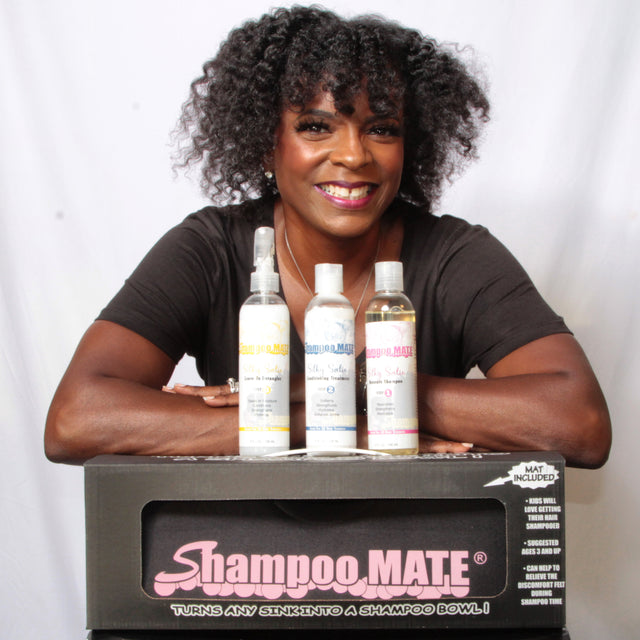 Welcome Beauties
To the ShampooMATE digital store! I'm Tracey ReNay, founder and creator of the ShampooMATE and your Shampoo day Fairy God Mother and I'm here to take away the "shampoo day blues" in your home like I did mine back in 2013.
I came up with the ShampooMATE as the solution to what had become a stressful situation at the mere thought of shampoo day. I'm the mother of three daughters, and wash day was a challenge to say the least. Chile, if it wasn't soap in their eyes, it was water in their ears; the girls screaming like no body's business. I even tried shampooing their hair in the bathtub. That didn't work because of the skin and eye irritations they'd sometimes get by sitting in water from the dirt and debris in their hair & body and by some of the harsh chemicals in some shampoos Who want's their children sitting in that?
Needless to say I had to figure out how to create a harmonious shampoo experience at home for us all. Thus the invention of the ShampooMATE.
Learn More